Thanks to a new design by GM, the 2012 Camaro V6 engine will produce 11 more horsepower, as well as a slight bump in fuel economy.  While engines over the past century have featured exhaust manifolds that bolt to the heads, GM has decided that it is time to make history by mass producing a new, different design.  The 3.6L direct injection V6 engine has now combined the exhaust manifold with the cylinder head in a single aluminum casting.  This feature managed to shed 13 pounds from the engine, and provide an increase to 323 horsepower thanks to increased airflow.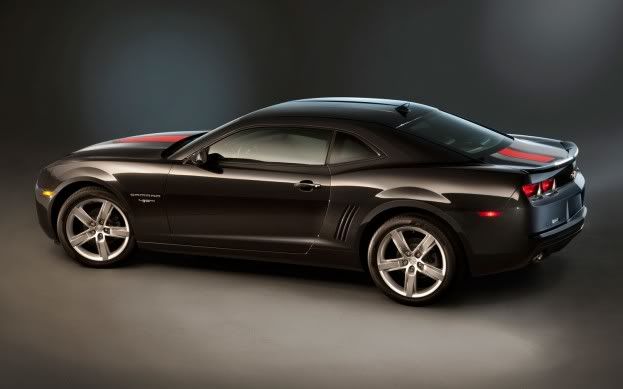 Through the removal of the exhaust manifold, 10 bolts, a gasket and a heat shield, the new 3.6L engine will no longer have the potential for failure of the exhaust-gasket.  Weight loss and increased airflow have successfully improved EPA estimated fuel mileage to 30 MPG on the highway.
"Reducing engine mass of this magnitude doesn't happen often," said Ameer Haider, GM's Assistant Chief Engineer for V6 engines.  "Engineering usually looks for reduction in terms of grams not pounds.  It's just like removing a set of golf clubs from your car when you don't need them – ultimately it saves fuel.  When combined with other mass reductions, the customer will see better fuel economy over time with better performance."
The new manifold design causes the catalytic converter to be closer to the engine exhaust point, resulting in lower emissions because the process starts sooner.  The engine bay becomes a little roomier also, with overall engine width decreased by 4.6 inches.  The new cylinder heads' smaller size has led to a one-decibel reduction in the engine noise when idling.  Too bad a "quieter engine" isn't the selling point of a Camaro.

GM's tests to perfect cylinder-head airflow concluded that exhaust flow is increased by 10 percent.   Larger intake valves (38.2mm vs. 36.9mm) also help to boost performance through a 7 percent improvement in intake airflow.  Hopefully, this performance increase to 323 horsepower can help sway buyers away from Ford's V6 Mustang, which is rated at just 305 horsepower.
Ultimately, GM's engineers have created an economically-smart method to increase the performance of their hot selling V6 Camaro.  Gearheads everywhere can agree that more horsepower and less weight is something that the Fifth-Generation Camaro needs to compete in the growing pony car market.