I did it.... surprisingly it doesnt look as bad as i thought it would. :lol:
only drilled 2 small holes for the antenna mount. its drilled also into the seam tape so i can easily plug it up if i remove it. also the cb mount bracket is held to the cup holder by 3M double sided mounting tape. and its out of the way and doesn't look too bad.
i also used a 12vlt sorce most people wouldn't think of. i grabbed that CD changer plug in the back trunk and cut both ground and 12vlt hot lines out of it and wired up my CB with it. ran the wires under paneling and behind back seat so no ugly cords or holes cut in firewall to run lines. and the coaxial is layed over the weather stripping and no leaks.
i enjoy cb radios and since i cant drive my 79 (which had this midland 77-888 radio) i thought i would install one on my 98. just goes to show it can be done on a 4th gen firebird.
equipment( for you ham or cb operators) nothing special
midland 77-888 radio
18' fireflex coaxle
4' firestick II antenna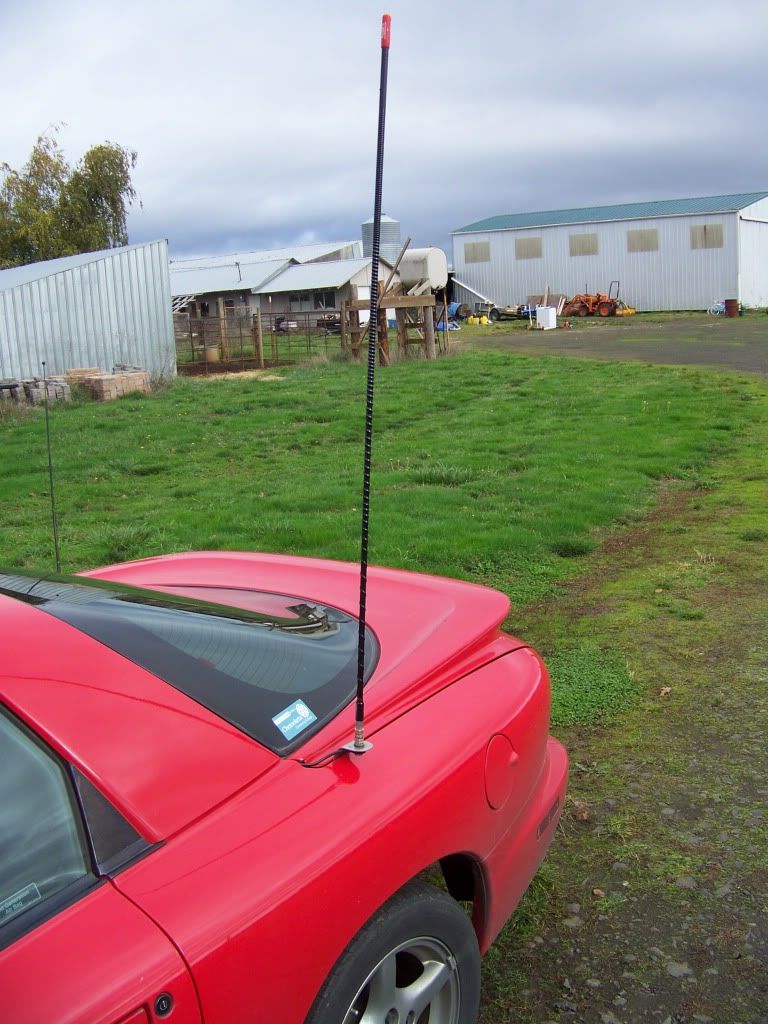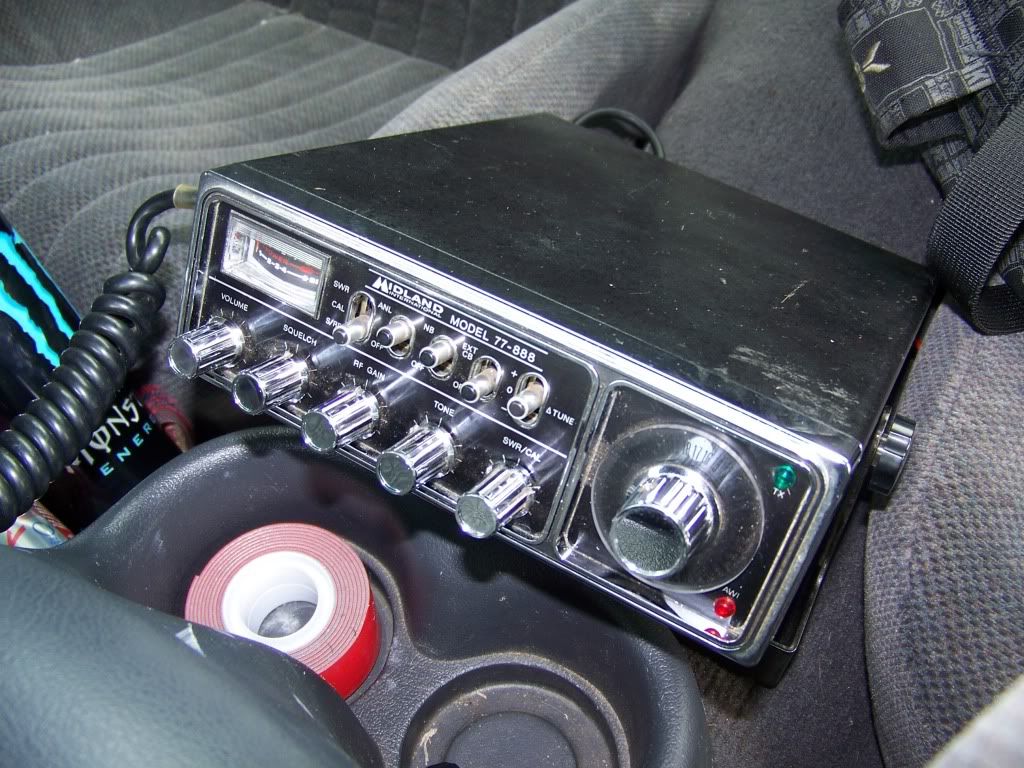 sorry for the product placement. i like low carb monsters.
sorry to people the post was very miss-spelled. i just re read it fixed it. been typing an essay and crap all morning so my brain fried for a sec. all better